E-Z Rental Cars

Ezi Rental Car ~ Use this website to search and secure your rental vehicle.

SEARCH ~ Type in the name of your desired pick up location (Airport or City name, address or zip), dates and times and press "SEARCH". If you need to add extras, you can do so during the online booking process.

On the results page where the available vehicles are displayed. Use the left hand-side menu bar to filter various options.

If your required location is NOT an airport, then on the results page at the top, sort the results by DISTANCE

PAYMENT ~ The majority of our vehicles can be reserved, by booking now and paying on arrival. A Credit Card is required when you pick up your rental car to hold the security deposit. Some of our local partners accept Debit Cards.

IMPORTANT INFORMATION
On the results page click on the link IMPORTANT INFORMATION next to the car photo of your choice. To view the terms and conditions of a particular supplier. e.g. Insurance, Cross Border rules, Travel restrictions, Drivers Age, Payment Methods / Deposit etc.

DEBIT CARDS
Some suppliers accept Debit Cards. The card must have a MasterCard or VISA logo and your name embossed (raised) on the front. It cannot be a pre-paid card. There are two ways, to view which supplier accepts Debit Cards (1) Next to each car photo is a link entitled IMPORTANT INFORMATION, click this link to view conditions. Try a few different suppliers as they do vary. CASH is not accepted: (2) On the search results page (where the available car photos are displayed), down the left-hand side menu at the bottom you may see a tick box, to filter out suppliers who do not accept Debit. If the supplier ENTERPRISE is displayed in the search results, they do ACCEPT DEBIT CARDS (for example)

SUPPORT
We offer 24/7 online CHAT support. Click on the red CHAT bubble and we will assist you. If you leave your email address and criteria we will email you a quotation.
Recent reservations
Chevrolet Impala or similar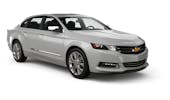 ✔
Air conditioning
✔
Automatic Transmission
5 days in August,
Phoenix - Airport, United States of America
Chevrolet Tahoe or similar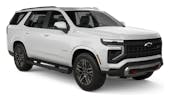 ✔
Air conditioning
✔
Automatic Transmission
5 days in December,
Austin - Airport, United States of America
Toyota Camry or similar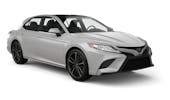 ✔
Air conditioning
✔
Automatic Transmission
5 days in October,
Austin - Airport, United States of America
Click
Copyright 2023 carhire.lu. All rights reserved